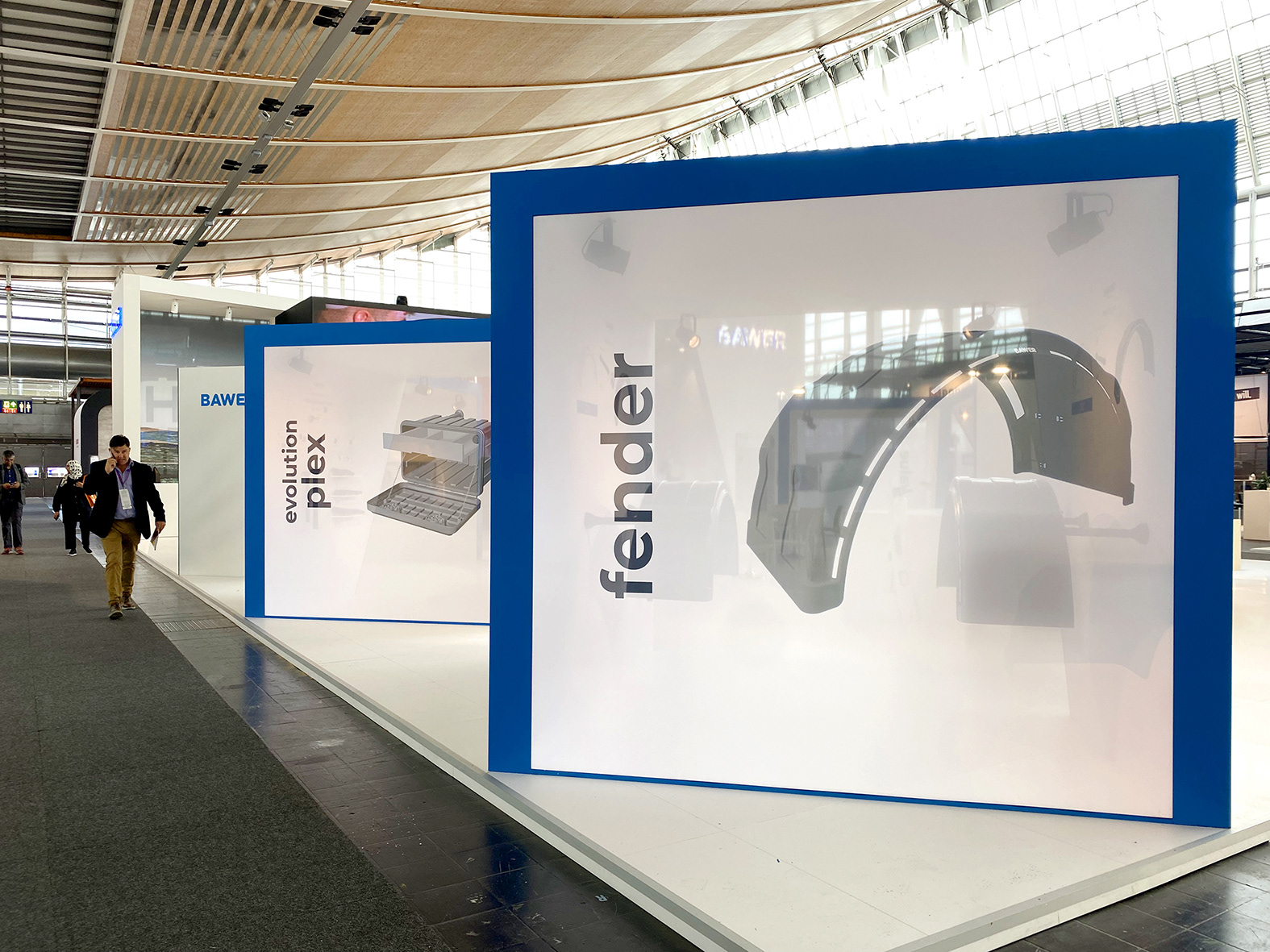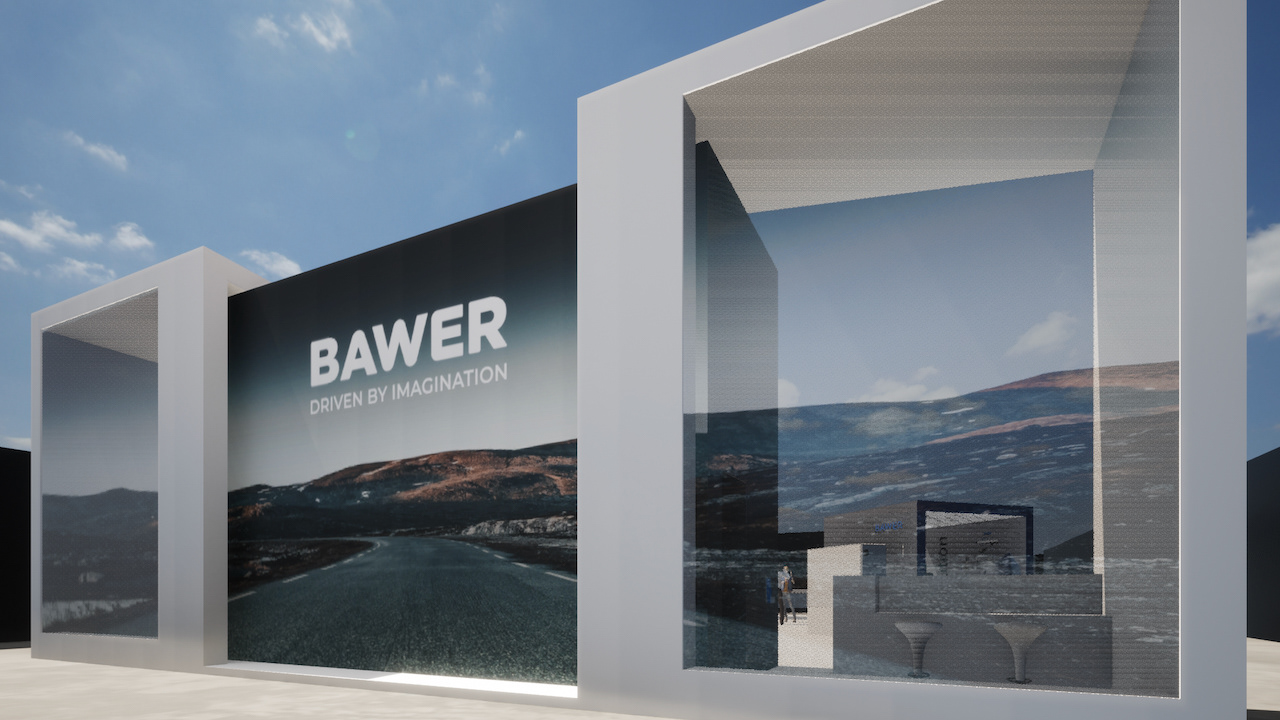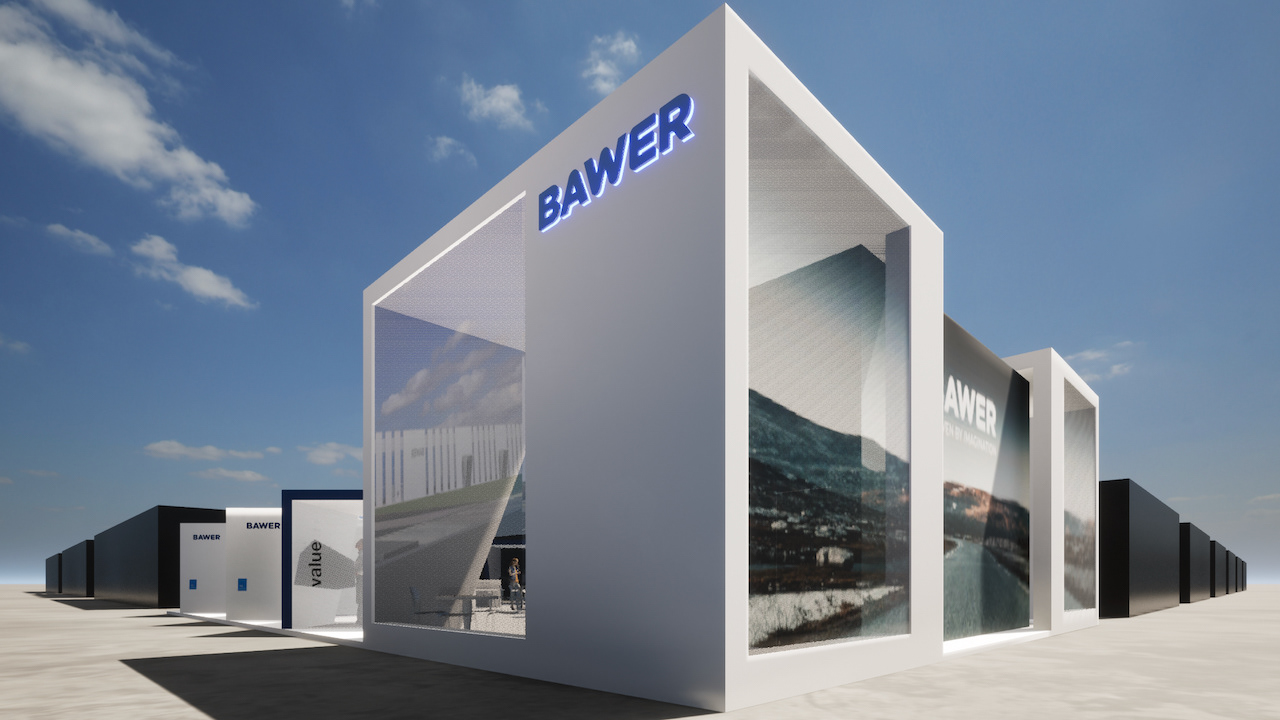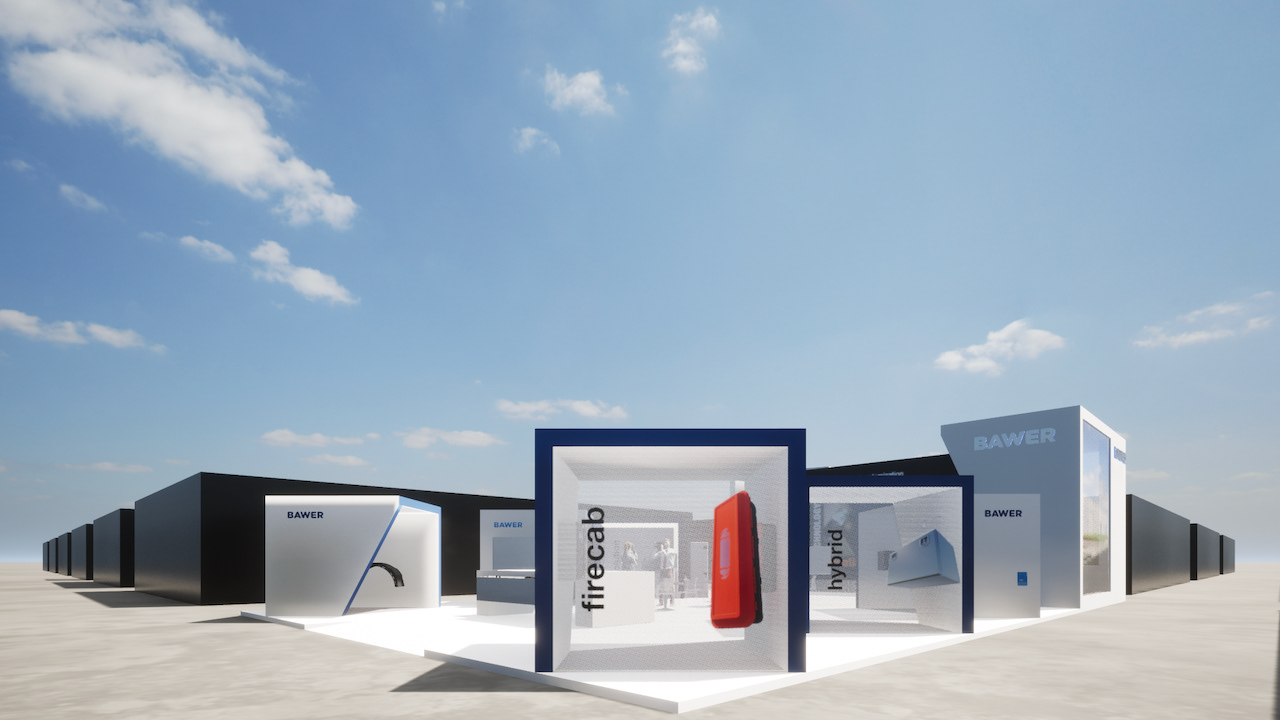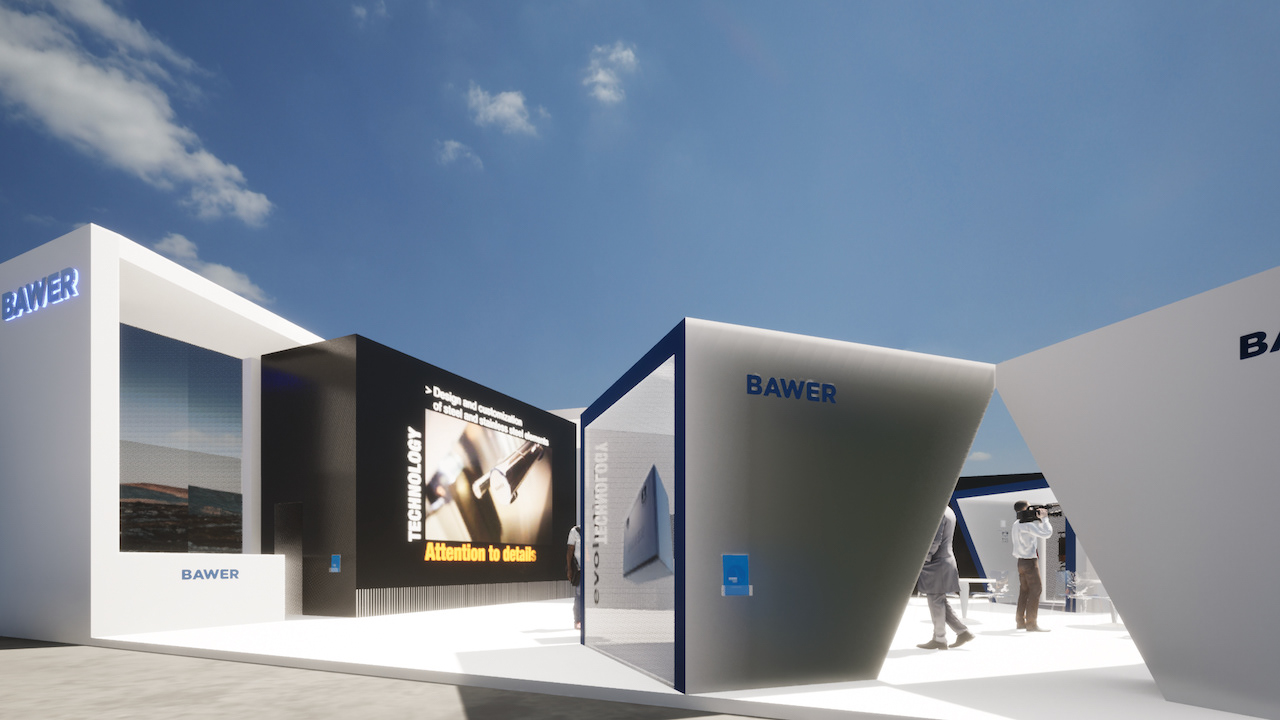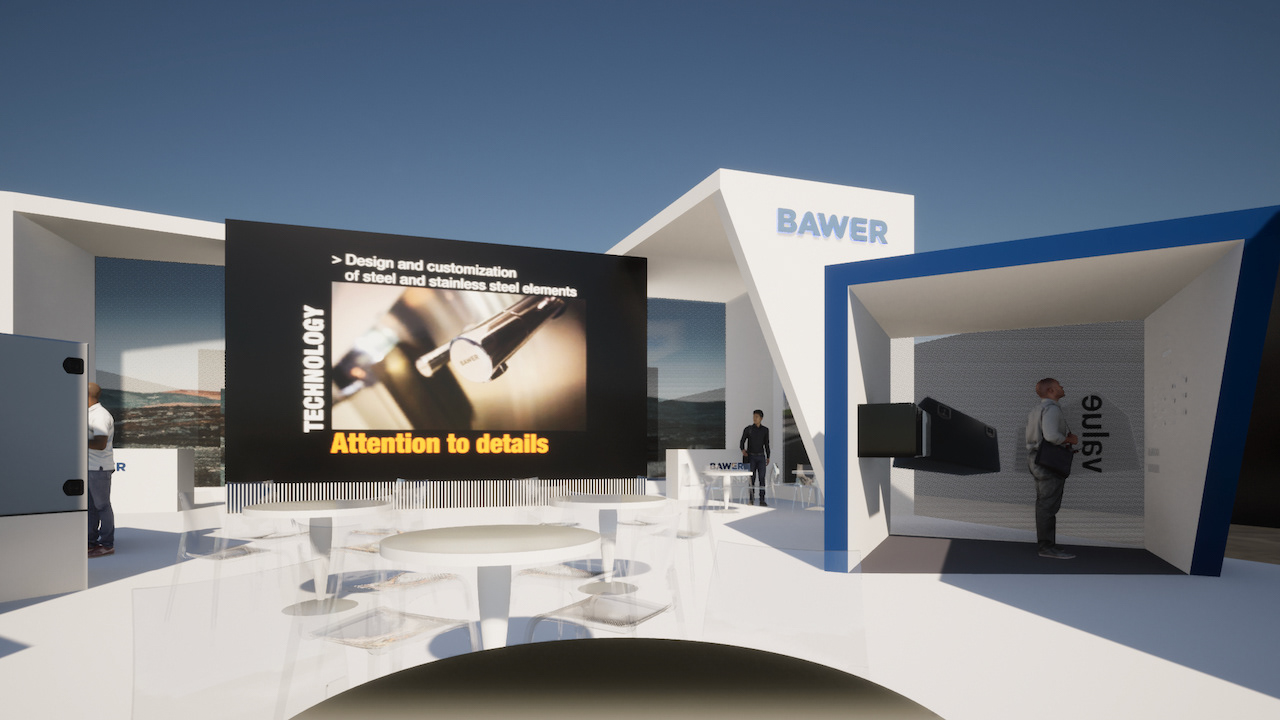 68th IIA 2022 - stand BAWER S.p.a. - Hannover (H) 20_25-09-2022 - Hall 26 stand B48 - GERMANY
BAWER S.p.a., a leading company in the production of components and accessories for industrial vehicles in steel, aluminum and polypropylene, presents its collection at the 68th IIA 2022 in Hanover, the most important trade fair in the world for mobility, transport and logistics.
The project brief, addressed in previous years especially to the communication of the company and its positioning in the world market, in this edition aims to enhance the products and their functionality.
The stand space, developed for about 326 square meters, is structured around a large square which houses, on the two long sides, 6 exhibition volumes respectively intended for the monographic narration of the product families. The central space welcomes the contract areas and frees up the view for the enjoyment of a large LED wall on which the video images of the company and its production flow. Placed on one of the two ends of the stand, it is framed by two portals respectively intended for the reception and buffet areas.
The architecture is entirely made with the domination of white to enhance the black volume of the LED wall, the undisputed protagonist of the entire space, and to let the graphic elements emerge for the communication of the brand and products.
CLIENT:

 BAWER S.p.a. - Matera (MT) - ITALY
DESIGN: arch. Vincenzo Russo
COMPANY:

 Mitelli 11, Bologna (BO) · ITALY
LOCATION
: 
Hannover (H) - GERMANY