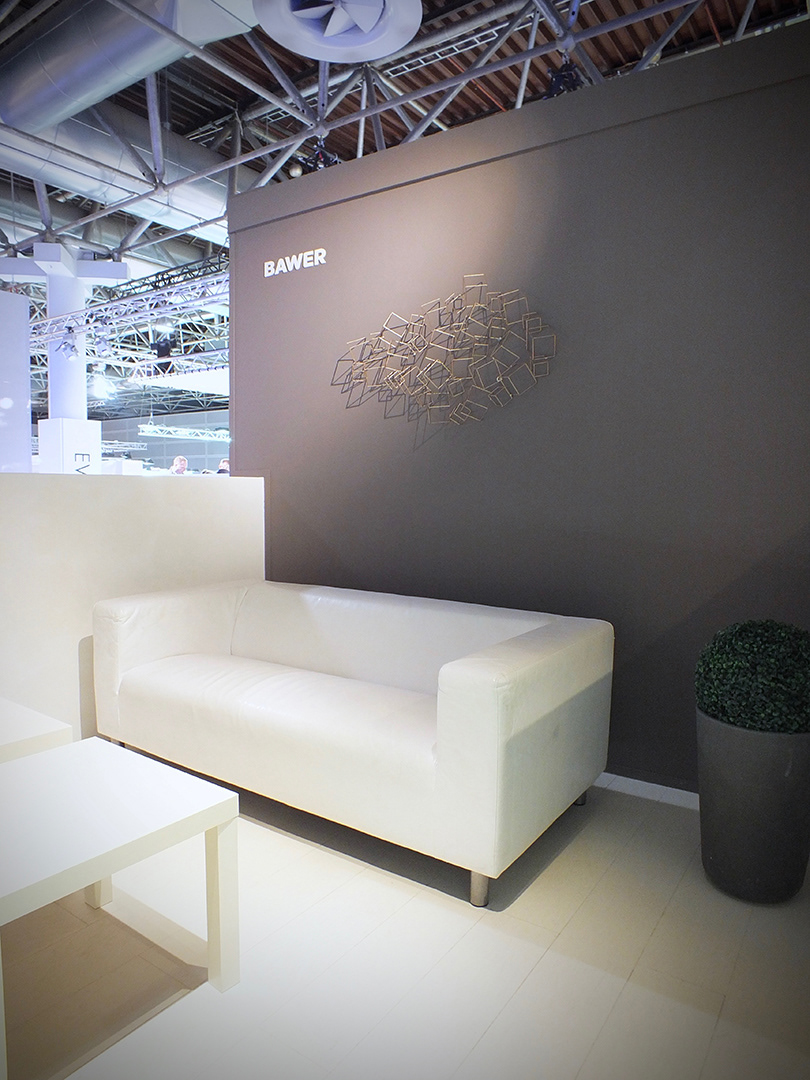 NATURAL BAWER color concept
MEDICA 2016 - stand BAWER S.p.a. - Messe Düsseldorf (D)

14_17-11-2016 - Hall 14 stand D11 -

GERMANY
The stand design project for Bawer S.p.a., at the MEDICA 2016 fair in Düsseldorf, arises from the explicit request to communicate an established position of the company on the reference markets, also through architecture.
The project aims to create a highly expressive architecture that can enhance the product also through the distribution layout and the setting. The massive, monolithic and elementary architecture of the white volumes houses the exhibition inside and is interrupted in the central part by a patio that houses the reception desk, sorts between the different functional areas and allows cross-sectional crossing and connection to the lounge area of ​​the mezzanine floor. A majestic irregular colonnade harnesses the entire architecture, also ideally defining the contract space on the main front.
There are two exhibition areas conceived as museum areas: the quadrangular operating theater, which hosts the setting of an operating room, with four central monoliths and a Led wall that virtually declines the Bawer furniture collection; the gallery with longitudinal and transversal development, where the products of the Natural Bawer collection are exhibited, characterized by chromatic compositions specially designed for the Bawer catalog, imagining new scenarios of the hospital habitat.
CLIENT:

 Bawer S.p.a. - Matera (MT) - ITALY
COMPANY:

 Arredo Stand Area - Vas Group, Altedo (Bo) · ITALY
LOCATION: 
Düsseldorf - GERMANY